10 Practices for Wix SEO
By Neil Patel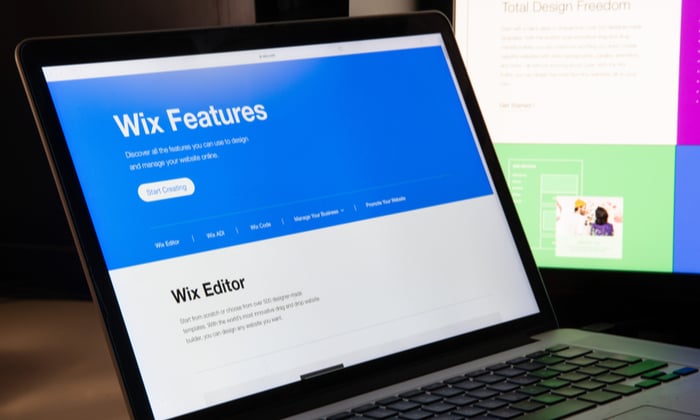 If you've ever built a website, or you're looking for a suitable website builder, you've no doubt heard of Wix.
It's renowned for its easy-to-use interface, its suitability for beginners, and it gets good reviews for its flexibility, professional-looking templates, and support.
On the downside, Wix SEO limitations often come in for criticism, but that doesn't mean you can't enhance your site's SEO considerably by applying a few best practices.
This article details ten SEO best practices that can improve your Wix website rankings.
Before getting into that, though, let's describe the pros and cons.
Pros and Cons of Wix
Wix is a web development platform with many advantages. First, you don't need any coding knowledge and it uses simple drag and drop features to build a fantastic looking website.
Then there's the Wix SEO tool. It helps you optimize your site for search engines by offering information on page names, meta descriptions, keywords, and more.
With some light guidance, anyone can create a website and get it up and running fast, and uncompetitive niches can rank on Google's front page.
Additionally, Wix:
is incredibly customizable
has a wide range of features
has a simple drag and drop interface
offers ample templates to choose from
is free
However, Wix has its disadvantages too.
Although a drag and drop interface makes web design straightforward, it can limit creativity and create a generic look.
Also, Wix SEO isn't as simple as it could be, and the free version has limited features. It does, however, have some tools to assist in overcoming this.
Another disadvantage is that you must upgrade your plan to remove advertisements. Entry-level plans still display ads on your site, and premium websites are costly.
How Popular is Wix?
Wix is hugely popular with an audience of approximately 200 million, availability in 190 countries, and more than 1000 plus features.
The platform is especially popular among:
small businesses
entrepreneurs
startups
freelancers, like photographers, designers, and writers
You can use Wix to create great-looking portfolios and landing pages too.
10 Best Practices for Wix SEO
If you've done any research, you know that Wix's SEO gets a bad rap, but that shouldn't be the case anymore.
Wix has worked to improve SEO and offers advice to website owners who want to work on this aspect of website promotion. In addition, the platform includes an SEO tool, which I describe below.
1. Use Wix SEO Wiz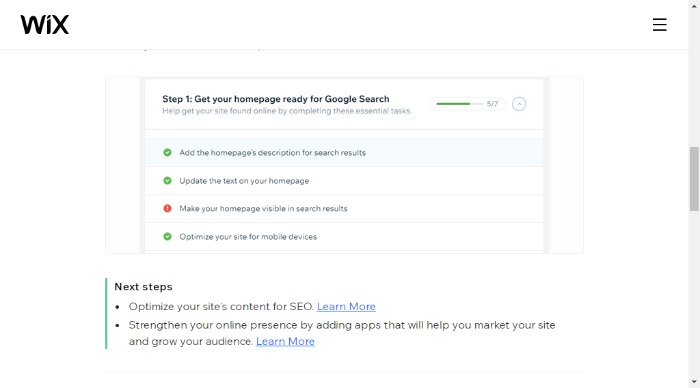 To get started with optimizing your site, use the Wix SEO Wiz. It's free and allows you to optimize your content.
The SEO Wiz consists of a step-by-step plan detailing areas of improvement and giving advice for enhancing SEO.
In addition, it gives you:
easy-to-follow tutorials
tracking capabilities
access to numerous SEO articles
You can find the Wix SEO Wiz by going to "Marketing & SEO" and then "Get Found On Google" from your …read more
Source:: Kiss Metrics Blog