18 Ways to Improve Your Organic Click-Through Rate (CTR)
By Neil Patel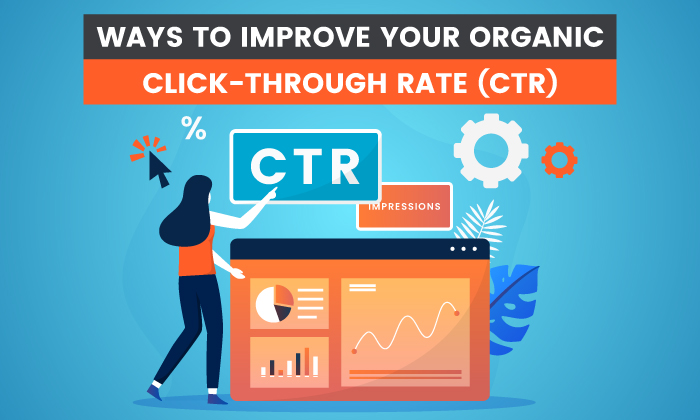 Many times, marketers focus their SEO efforts entirely on discoverability.
They want to tick that careful balance between keyword optimized and "keyword stuffed," but here's a secret: being on the first page of search engine results pages (SERPs) won't do you any good if searchers aren't interested in your content.
Instead of focusing all your efforts on creating local SEO content to bag that top spot, you need to understand what turns searchers into readers, and readers into customers, through first improving your organic click-through rate (CTR).
Why Should You Care About Your Organic CTR?
Organic click-through rate refers to the percentage of users who click on a search engine result. In this case, that result would be your URL. While it's primarily dependent on ranking position (the more people that see your content, the higher chance they'll click), it is also influenced by a variety of other factors.
If you focus your efforts on improving organic CTR, you can also improve your Google ranking. When URLs are being frequently visited, the search engine algorithm will consider your page to be valuable and relevant to future queries containing your content keywords.
18 Ways to Improve Your Organic CTR
Now that you know what organic CTR is and why it's important, let's dive into how you can improve yours.
1. Use Long-Tail Keywords
One of the first ways you can boost your organic CTR is by using long-tail keywords—especially in your headings and title tags. Long-tail keywords are highly descriptive and, as a result, they match your content to search intent.
When users see a descriptive long-tail keyword relevant to what they're looking for, they're motivated to click on your URL as they're confident your post will contain the information they're looking for.
How do you find long-tail keywords that meet user intent?
Using keyword research tools like Ubersuggest will help. Simply plug in your seed keyword in the search bar and click "search." Next, click on the "Keyword Ideas" in the left sidebar.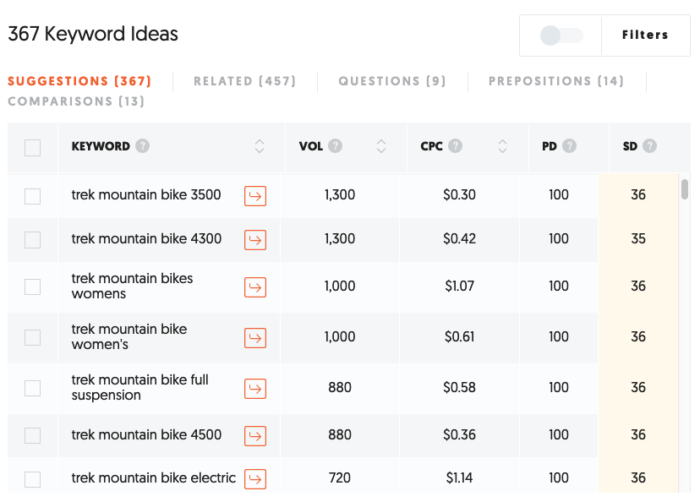 All that's left is to select the keywords that are relevant to your post, and include them in your new content.
2. Write Effective Meta Descriptions
Another strategic way of improving your organic CTR is to write effective meta descriptions. These are the snippets of text that appear below your title tag in the SERPs. An effective meta description informs users what your page is about and also compels them to click through to your post.
Again, your keywords will come in handy here. Use them to show users that your article solves a problem they're needing answers for. Other ways of optimizing your meta description include: