20 Secret Santa Gift Ideas Your Coworkers Will Love
By cstec@hubspot.com (Carly Stec)
They see you when you're slacking. They know when you come in late. They know if you've been bad or good so be good for your work's Secret Santa exchange.
But that's not how the song — or the Secret Santa exchange — really goes …
You spend all day with your coworkers, but come time for your annual gift exchange, you're stuck trying to figure out exactly what Suzie will want that's also in your price range.
We want to help. We've compiled a list of awesome gifts that are bound to meet all different budgets and personality types. From hot sauce kits to leather mouse pads, this roundup should take some of the stress out of your shopping experience.
20 Secret Santa Gifts for Your Coworkers
$10 and Under
Price: $9.99
While almost every office has a toaster, few have a stovetop. This rules fresh, delicious grilled cheese off the list of lunch options … or does it? When you give the gift of toaster grilled cheese bags, your recipient can toast up the perfect sandwich in minutes. The reusable, Teflon-coated bags can also be used for heating up other foods like pastries and leftover pizza.
Got a gluten-free coworker? They can even protect their food from cross contamination using these handy bags.
Price: $8.00
Nothing beats a great pair of socks, am I right? Not only does everyone need them, but also there is such a wide variety of options available online that you're bound to find a pair for any and every personality.
Know of a few pizza lovers in the office? This pepperoni-clad pair would make the perfect gift.
Price: $4.99
Let's face it: Computer keyboards are gross. Between the lunch remnants and dust, it's likely that your keyboard has seen better days.
The solution? Cyber Clean. Simply smoosh this cleaning putty into the crevasses of your device to pull out all the gross stuff in one swoop.
Price: $9.00
Shopping for the office sushi addict? Look no further than this trendy desk trinket.
Stuck in a maki cushion, each pearl-shaped fish egg is a pushpin in disguise. Pin up your favorite notes, photos, and menus using these handy tacks — or just admire the holder on your desk.
Price: $7.00
You never know when your next great idea is going to strike. In fact, it might even be the shower.
With a waterproof notepad from AquaNotes, you can jot down important shower notes before they slip your mind — perfect for whipping up impromptu grocery or to-do lists.
$25 and Under
Price: $19.95
Gift hunting for a coffee drinker who also loves wines? Why not pick up a bag of Merlot-infused coffee beans.
This brew is made with 100% Arabica beans that are aged in oak wine barrels. Serving as the perfect post-meal treat, this unique gift will be a hit with any adventurous coffee enthusiast.
Price: $14.99–$19.99 (+$3.99 for travel lid)
There are a ton of travel mugs out there to choose from, but Tervis tumblers seem to offer it all: customization, portable cooling, self-warming system, dishwasher armor, and a lifetime guarantee.
Whether you're buying a gift for an avid golfer, shopper, foodie, or Patriots super fan, there's bound to be a Tervis that lines up with their interests and personality.
Price: $14.99
Coming from a hot sauce addict, there's nothing worse than suffering through a bland meal without access to your favorite spicy condiment.
Thanks to this convenient Sriracha2Go key chain, you can carry a personal stash of the good stuff around with you at all times. Simply toss it in your purse or attach it to your keys to ensure you've got access to heat when you need it most.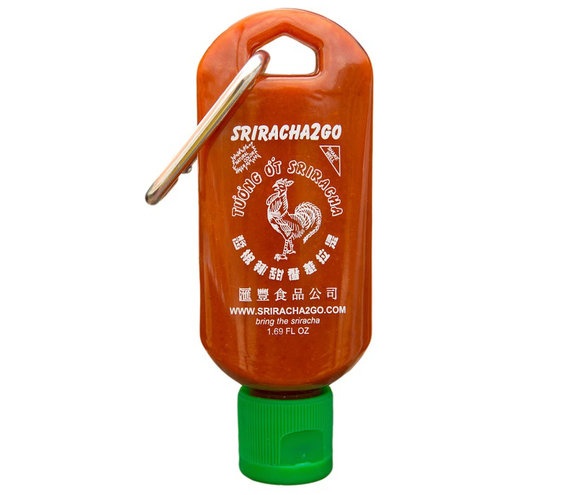 Price: $19.99
This well-known party game is a great gift for people of all ages. And it's easy to play, too: Simply select a card from your hand that best describes a card played by the judge.
The game is based on funny comparisons, so you're bound to share some laughes with whomever you play with.
Price: $21.21
Stay hydrated and enjoy the sweet taste of your favorite fruits with this handy water bottle from Fruitzola.
Fill the inside tube with fruit or a combination of your choice — strawberries, lemons, kiwis, watermelon, and mint all work well — and enjoy the taste of fresh, flavored H20 all day.
Price: $17.95
When you wear this set of pencils down to the stub, you don't toss them — you plant them. Each pack includes eight varieties: cherry tomato, sage, sunflower, lavender, forget me not, basil, mint, and thyme.
This is a great gift for anyone with a green thumb, as it provides them with a sustainable way to grow new life from old instruments.
Price: $20
Is there anything more refreshing than an ice-cold cup of coffee?
Treat your coworker to this four-part specialty coffee sampler from Seattle's world-renowned roasters. Each sampler comes with tasting notes, roaster profiles, and an iced coffee recipe. (If you're lucky, maybe they'll share.)
$50 and Under
Price: $31.95
Transform your smartphone into a big screen projector with this retro-inspired cardboard structure. Simply slide your device into the compartment for an instant cinema-like feel.
You can make this gift even better by throwing in a box of popcorn to complete their viewing experience.
Price: $39.99
Whether you're making chili for a rainy day, wings for the big game, or tacos for Tuesday's dinner, a little homemade hot sauce can make all the difference.
With this awesome kit, recipients can whip up six signature sauces that are seasoned to their exact liking. The kit even includes a handful of heat-inspired recipes, mixing tips, and suggestions.
Price: $36
Looking for a sophisticated, practical gift option? Grab a leather mouse pad from Ugmonk's shop.
Not only does this sleek pad provide a smooth surface for your mouse, but the leather is also known to weather and darken slowly over time to take on a one-of-a-kind look. How cool.
Price: $25
There are few things worse than misplacing your keys. But with a Bluetooth tracking device like Tile, you never have to worry about losing track of your keys — or any important item — ever again.
Simply attach Tile to your keys, slip it in your wallet, or hang it on your bag, and you can ring your item like you would a lost phone.
Lost your phone? Tile works in reverse. Simply tap your Tile to make your phone ring — even if it's on silent.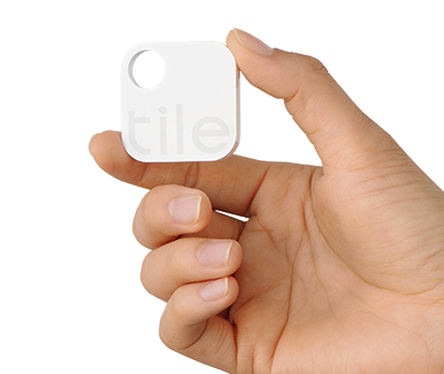 Price: $30
Step your hot chocolate game up with a box of gourmet marshmallows. From boozy flavors like bourbon to sweet flavors like eggnog, these handcrafted marshmallows are good enough to eat straight from the box.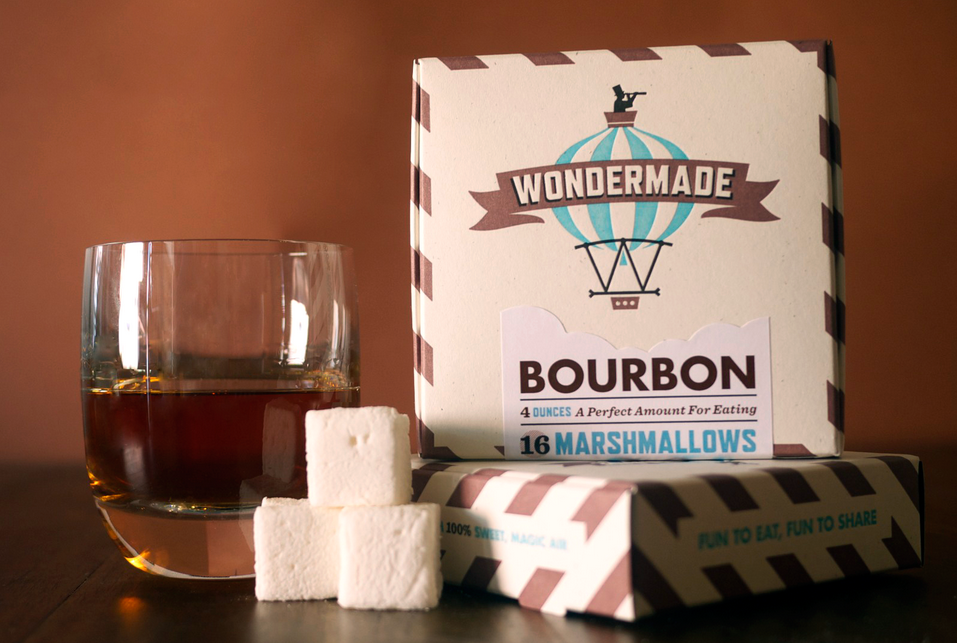 Price: $49.99
The Roku Streaming Stick works with any television that has an HDMI port, and offers over 1,200 apps, including Netflix, HBO Go, Hulu Plus, Pandora, and many more. It's a perfect gift for nearly any coworker.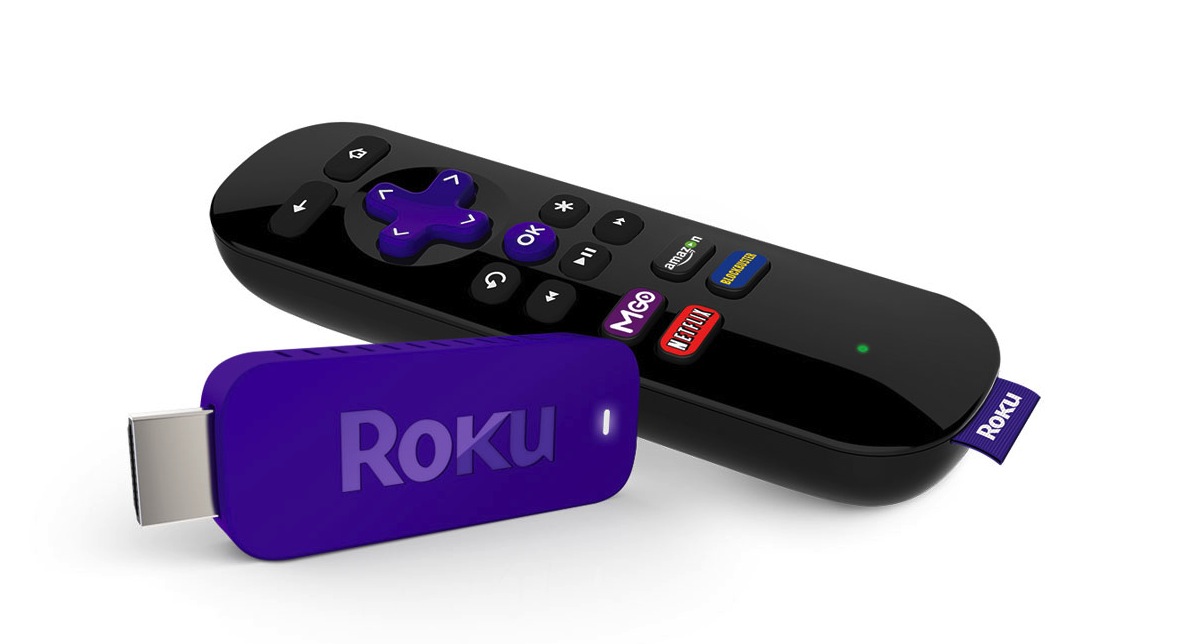 Price: $39.99
Wireless speakers are the perfect gift for anyone in your office. Whether they use it to listen to podcasts while they cook, bring tunes to the beach, or create a custom surround sound movie experience, this little Jam Plus speaker packs a big punch. (Full disclosure: I love this speaker so much I bought another one … and one for my brother.)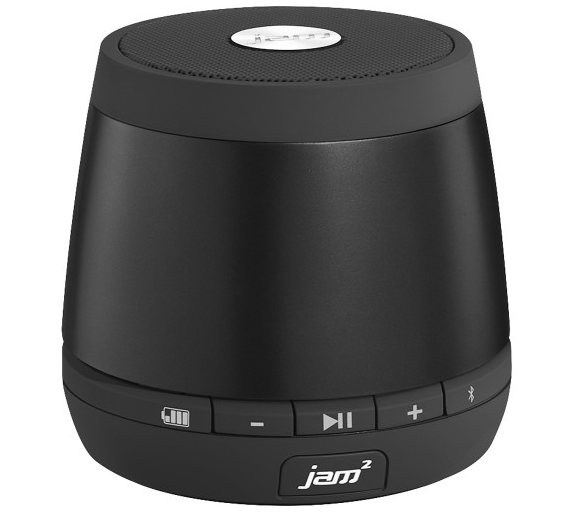 Price: $38.00
Help your coworkers keep their desk nice and neat with this buildable set of cacti coasters.
The set comes complete with six green leaf coasters that you can mix and match to create different landscapes within the pot. Build them up or stack them close, they're there when you need a place to put your drink — and still look really cool when you don't.
What are your go-to gift ideas? Share them with us in the comments section below.