5 Content Distribution Metrics Your Marketing Team Should Be Obsessing Over
Output is seductive. It feels great to crank out lots of content and call your strategy a success.
But prolific doesn't always mean effective. Marketers must resist the allure of vanity metrics to ensure their content actually resonates with their intended audience.
Consumers' social feeds and dashboards are flooded with content from colleagues, friends, family, and the high school sweethearts they stalk on social media. A brand might publish stellar long-form articles, but what's the point if people ignore its posts and just keep scrolling?
To cut through the noise, marketers must track and measure the right data and up their distribution games. They need to focus on metrics that reveal which subjects to cover, where to publish, and when to share for maximum impact — not just ones that revolve around page views and traffic.
The Uselessness of Vanity Metrics
Let's be honest — we all love vanity metrics. Racking up likes, follows, page views, and subscriber tallies seems to validate our hard work. If people like our posts on Facebook, we must be doing something right.
Right?
Well, not necessarily. Most of these popular metrics don't accurately reflect ROI.

Big numbers for a blog post, but does it actually do anything for the business?
Marketers often tout web traffic as the No. 1 metric to monitor, but traffic is deceptive, and it often raises more questions than it answers. Who are all these people visiting your site? You might see a million hits a day, but they're worthless if they're coming from the wrong people.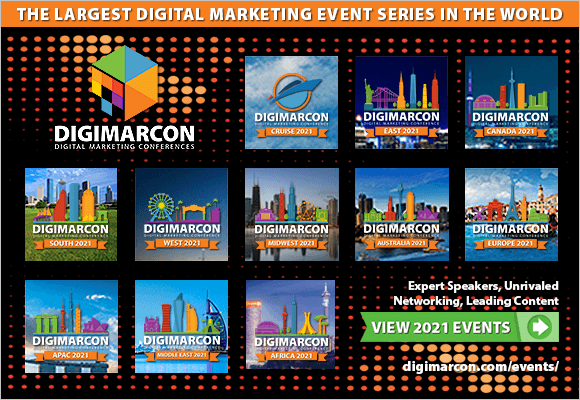 Search engine rankings can also cloud your thinking, leading you to become overly consumed by thoughts of "Are we on the first page?" "Are we moving toward the top of Google's search results?" and "Are we trending in the right direction on Bing?"
Depending on which keywords and search terms relate to your business, obsessing over SEO rankings could be a huge time-waster. If only a few hundred people find your company through search engines, you're spending way too much time, money, and effort fighting a battle that's not worth winning.
The Distribution Data You Need
Without distribution data, creative decisions are tough to quantify. Design, layout, and copywriting choices all tend to rely more on intuition and gut instinct than hard data.
Content distribution, on the other hand, is a numbers game that should drive your creative. Once you complete a masterpiece, its distribution data should dictate the how, when, where, and why of your future content projects.
Focus on the following distribution metrics to best reach your goals:
1. Sharing
Likes may validate your message, but shares are what actually distribute it and help it become viral.
People share content when it's useful, entertaining, informational, and relevant to their overall interests. Use Buzzsumo or another social metrics tool to analyze social shares based on content type. Buzzsumo will also tell you where your content has been backlinked and how many people it's reached through outside platforms.
Widespread sharing is an excellent indicator that you're producing the kind of content your audience craves. Build future articles, …read more
Source:: Kiss Metrics Blog