5 Ways to Avoid Customer Service Slumps During a Pandemic
Modern thought leaders love to emphasize invested employees, integration of technology, and supply chain management as the most important elements of running a successful business. However, at the end of the day, these pale in comparison to the customer. No matter what industry you operate in, the number one factor to success remains summed up in that old adage that "the customer is always right."
It doesn't matter what new business model or leadership trend emerges, the emphasis on the customer doesn't change one iota.
There's no doubt that the importance of the customer remains a critical element of success. However, the current question facing many leaders is how to deliver a consistent, high-quality customer experience during a pandemic. With face-to-face meetings difficult and customer service teams working remotely, here are some of the best ways that you can make sure to avoid a customer service slump during the COVID-19 pandemic.
1. Unite Your Customer Service Channels
Once upon a time, a company's customer service consisted of a few dozen reps in a call center. Now, the modern customer service experience is provided through a number of different channels, including:
Email.
On-site chat.
Phone.
Text.
Social media.
With so many different customer service options available — and often more than one utilized by a single customer service department — it's important that you unite these into a single contact center experience.
With a global epidemic raging and personnel scattered to the four winds as they work, it's essential that your various customer service communication channels become as united as possible. It's wise to focus this unification effort on a cloud-based system that doesn't require any physical maintenance. Instead, provide a single online location where customer service messages can be collected. This gives your cloud-based contact team easy access to any and every customer communiqué, whether it's an email, a social post, or any other message.
2. Set Clear Expectations, Goals, and Objectives
Along with uniting your customer service channels as you operate from a distance, you absolutely must set clear expectations for your customer service team. This should include everyone, from phone reps to website development teams. Anyone who is involved in crafting and delivering your company's customer experience should have a clear idea of what that experience should look like.
This is absolutely critical during a pandemic. The intricate business of weaving together an effective, omnichannel customer experience is already difficult at any time. However, it's further complicated by the fact that your team is likely operating on a remote basis. The lack of thorough, consistent communication that comes with working in close proximity to one another can quickly lead to a breakdown in uniform collaboration. The solution is for leaders to set clear standards and objectives to serve as a guiding light for their team to work toward.
3. Maintain Clear Internal Communication
Remote work requires complex technology and endless information to be constantly transmitted from remote locations. This makes it essential that you set up and maintain clear communication channels within your customer service department. …read more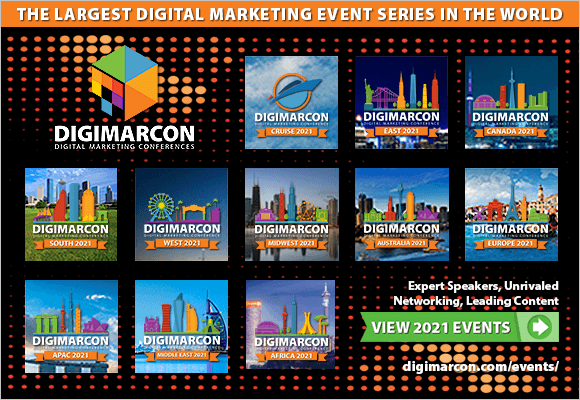 Source:: Social Media Explorer