7 Useful Reporting Hacks to Try in Google Sheets
By edevaney@hubspot.com (Erik Devaney)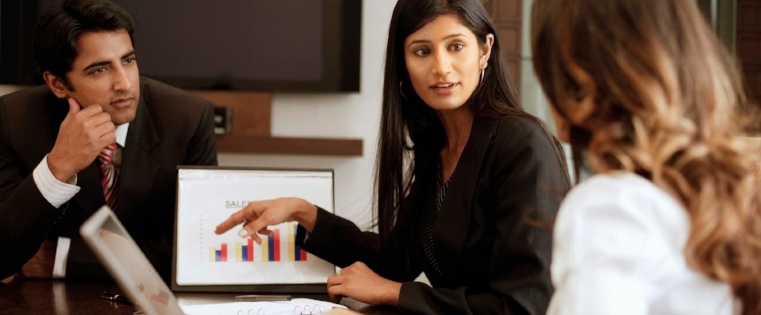 While it might not be as powerful as the industry standard, Microsoft Excel, Google's online spreadsheet tool, Google Sheets, provides several other advantages. From offering more collaboration capabilities, to having a more attractive price point (re: free), it's no wonder that more and more marketers are turning to Google Sheets for their reporting.
Whether you're just getting started with Google Sheets, or you've already played around with it a bit, there are several "hacks" you can use to make the reporting process easier. Let's walk through them.
(Want to uncover some useful Google Doc tricks while you're at it? Check out this post for 15 Google Doc features you probably didn't know existed.)
7 Google Sheets Hacks to Make Reporting Much Easier
1) Use keyboard shortcuts.
Want to undo that change you just made in your report? There's a shortcut for that (Command + Z on a Mac / Control + Z on a PC). Want to quickly find a particular word or figure in your report? There's a shortcut for that, too (Command + F on a Mac / Control + F on a PC). And the list goes on, and on, and on.
The most important shortcut to remember for Google Sheets, however, is Command + / on a Mac, or Control + / on a PC. That's the shortcut for pulling up the master list of Google Sheets keyboard shortcuts. In the screenshot below, you can see some of the most popular shortcuts on the list.
2) Create a heat map with conditional formatting.
Setting up a heat map in Google Sheets is a great way to make trends and important data points easily identifiable. At its most basic, a heat map can show the highest values in your report in one color, and show the lowest values in a different color. All the values in between, meanwhile, will appear as a mix of both colors.
Confused? Don't worry, it will all make sense after we walk though the steps. Step 1: Select your data, navigate to the "Format" menu in the top nav, and choose "Conditional formatting."
Next, you'll want to select the "Color scale" tab from the menu that pops up. Once you do that, Google Sheets will automatically apply some default colors, and you'll be able to see your heat map.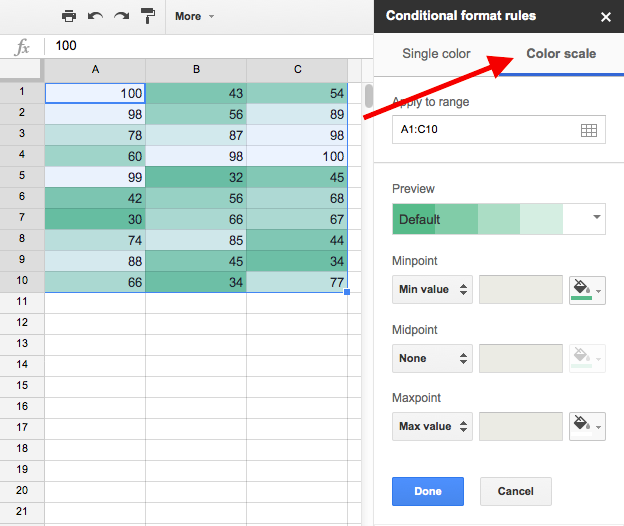 At this point, you could simply hit that blue "Done" button and call it a day. Alternatively, you could spend some time fine-tuning your settings. For example, by clicking those paint bucket icons, you can customize your heat map colors (see example below).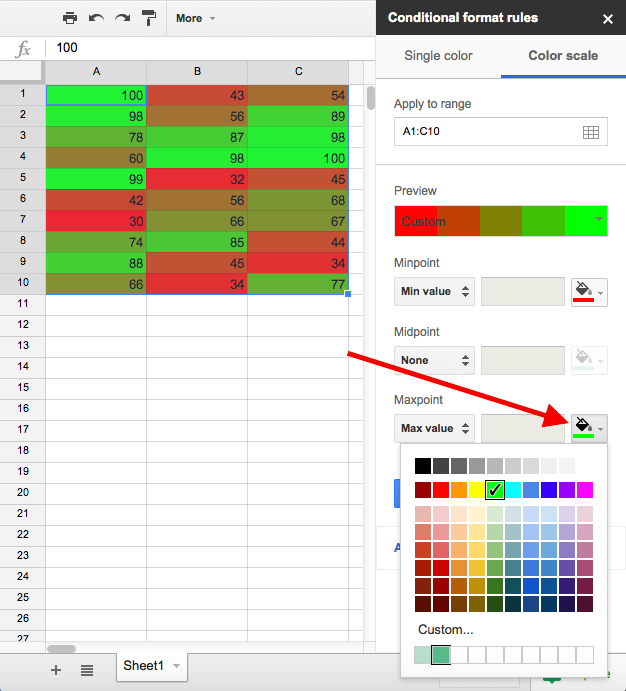 3) Easily add an image to a cell.
If you need to add a logo, screenshot, or other image to a report in Google Sheets, the standard protocol is to navigate …read more
Source:: HubSpot Blog