8 Things to Do Before Interviewing Someone for Your Team
By karen@elementthree.com (Karen Seketa)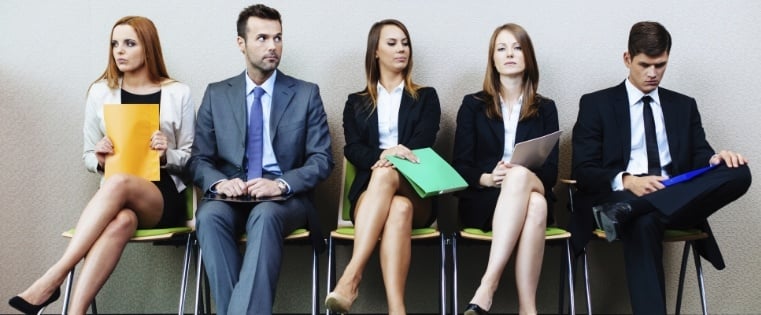 Hiring the right talent for your organization has a direct impact on maintaining your competitive edge, so it is crucial that you don't screw it up by short-changing the preparation required for the interview process. Sure, we all think it works out just fine to simply skim the resume 4 minutes before the candidate arrives and wing it, but I am willing to bet my hat that your lack of respect for the process has cost you some key talent.
Even worse, it has led you to hire talent who don't work out or who walk into a whole host of surprises because they were only given partial information. I could talk all day about the interview process from start to finish, but I am going to focus this post on the eight most important things you should do to prepare for candidate interviews.
1) Don't Be Naive
Hiring talent is scary. Hiring talent you know nothing about other than what you glean from an interview is even scarier. Let's be honest, we (the collective job seeking population) have mastered the art of the interview. Go ahead, Google "job interview tips" and within .27 seconds you have over 51 million resources at your fingertips providing guidance on how to navigate an interview. You would have to live in under a rock not to be able to figure it out.
You need to prepare for your interview with this knowledge. You are not dealing with amateurs here so you better be prepared to be on your game. Just because someone arrives at the interview with a firm handshake, an impressive wardrobe and a nice smile, don't fall in love. Be prepared to peel back the layers of that onion effectively.
2) Use Your Network
Finding talent via referral is not only smart, it is extremely cost effective. This approach catapults you past all of the unknowns about a person. You are now entering the engagement with behavioral based inputs from someone who has experienced this person in the real world.
Now I understand that your friend or co-worker's point of view is a data set of one which is not how you should make your decisions, but at least you have a starting line that is inches if not miles ahead of an unknown candidate.
If you don't have a network of talent or referral sources in your industry, build one. This should be a fundamental part of your job. Also understand that when I say "use" your network, be sure you don't "overuse" or "abuse" your network with repeated email blasts with your random job description attached asking for referrals. Those folks get cut from my network immediately. Reciprocal respect in the referral game is how this works. You scratch my back, I scratch yours. I don't poke you repeatedly until you want to punch me.
3) Do Your Homework
This applies regardless of whether your candidate was a referral or not. Take the time to know your …read more
Source:: HubSpot Blog