Best Work Order Software
By Neil Patel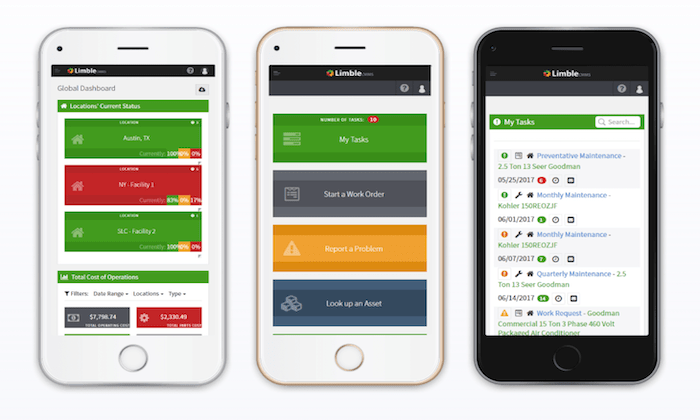 Disclosure: This content is reader-supported, which means if you click on some of our links that we may earn a commission.
Work order software has streamlined the way businesses across all industries that manage facilities and maintenance departments. It's used by organizations in manufacturing, healthcare, property management, education, and more.
This technology is far more efficient than paper work orders.
With work order software, all tasks can be managed electronically within a single tool. New work requests can come internally or from a customer, like a building tenant who needs a repair.
Companies can also use work order software to schedule preventative maintenance regularly. The use cases and advantages are seemingly endless.
Any business with a maintenance department will benefit from work order software. But which solution is the best? Let's dive in to find out.
The Top 5 Options For Work Order Software
How to Choose the Best Work Order Software For You
Certain factors must be evaluated when you're looking for and comparing work order software side-by-side. Below is the methodology I used to narrow down to the five on this list. You can use this as a work order software buying guide and weigh the following factors according to your personal needs.
Industry and Use Cases
As previously mentioned, work order software is trusted across a wide range of industries with maintenance and facilities teams. But some solutions are better suited for specific industries.
For example, property managers and real estate companies likely won't use the same work order software as a single-site manufacturing facility. Some solutions are better for field service operations, while others are designed for on-site internal maintenance.
Do you want customers, tenants, students, faculty, or staff to submit work order requests? Or will requests only be coming from internal management? Are you looking for preventative maintenance with scheduled tasks? Or will all work orders be manually added into the system?
These are the types of questions you should be asking to narrow down the search.
Mobile Access
Mobile apps are a crucial tool for work order management, especially for field service, remote, and multi-site teams.
This is the best way to benefit from real-time job updates. Your staff can update the status of a task on-site directly from an app, instead of being forced to find a computer or wait until they get back to base. Apps also reduce the need for phone communication from a dispatch center. Workers can receive new work order assignments directly on their mobile device that includes everything they need to get the job done.
Overall, mobile access improves efficiencies and even drives autonomous work for your staff.
This isn't necessarily a must-have for maintenance teams working at a small single-site location. But it definitely makes things easier at scale.
Records Management
In general, electronic work order requests eliminate the possibility of physical work orders being lost or misplaced. But you'll still have options for managing electronic requests with different work order solutions.
Each platform will have a unique order …read more
Source:: Kiss Metrics Blog