How Much Do Bing Ads Cost?
By Neil Patel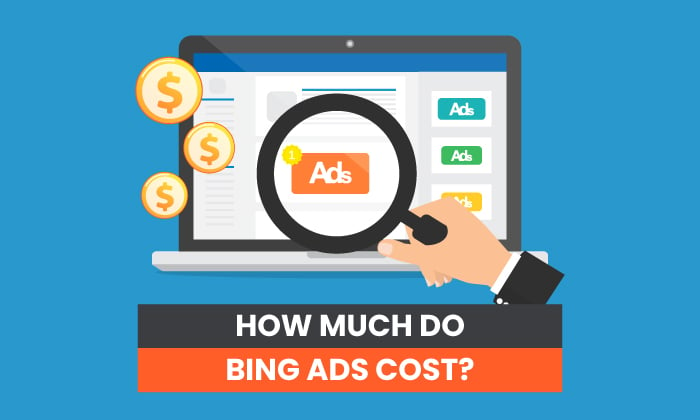 If you're here, you must be wondering "how much do Bing ads cost?"
You're smart to focus on Bing and other search engines instead of just Google ads.
According to Statista, Bing has 1.03 billion unique global visitors per month. In addition, 38 percent of Bing users had an annual income of $100,000 or more.

Not only is the search engine installed in billions of devices, but the platform is also appealing to a significant number of high-income earners.
In this article, we'll share everything you need to know about Bing ads.
Factors Affecting the Cost of Bing Ads
Microsoft Advertising provides pay-per-click (PPC) ads for Bing–but how much do Bing ads cost?
Well, it depends. Advertisers only pay when a potential lead clicks on their ad.
Because of this, you need to assess your budget in terms of cost-per-click (CPC) and the number of clicks.
Let's say you want a PPC ad to get 100 clicks per day. Every click has a maximum CPC of $0.50. To determine your possible daily cost, multiply $0.50 by 100—$50 per day.
If you want to change your budget, make the necessary adjustments on the Microsoft Advertising platform.
There are two budget types in the Bing ad platform:
Daily: Targeted daily limit for PPC ad spend (actual amount could be a bit higher or lower).
Shared: Lets you set up multiple campaigns with a shared budget.
Microsoft's daily budget types let you estimate the amount you may spend on advertising per month using the following formula:
If you change your daily ad spend, use this formula to figure out the monthly cost:
Although PPC spend could surpass the estimated monthly limit, Microsoft Advertising will refund the excess cost at the end of the month.
Types of Bing Ads
Now that we've looked at Bing ad costs, let's take a look at the different types of Bing Ads you can create.
Expanded Text Ads
This type of ad is usually found in search results. The title allows three headlines of up to 30 characters each, and text including up to two descriptions of up to 90 characters each.
Here's how it looks:

Dynamic Search Ads
These appear on relevant search queries related to your website. There's no need to manage bids, maintain keyword lists, and customize ad titles.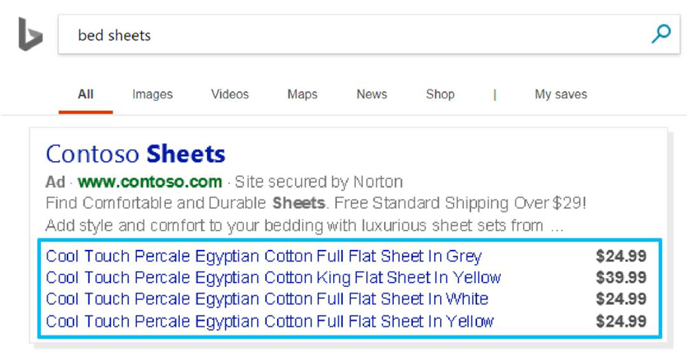 Product Ads
Product ads include product images, prices, promotional text, and seller information.