How to Become a Shopify Partner
By Neil Patel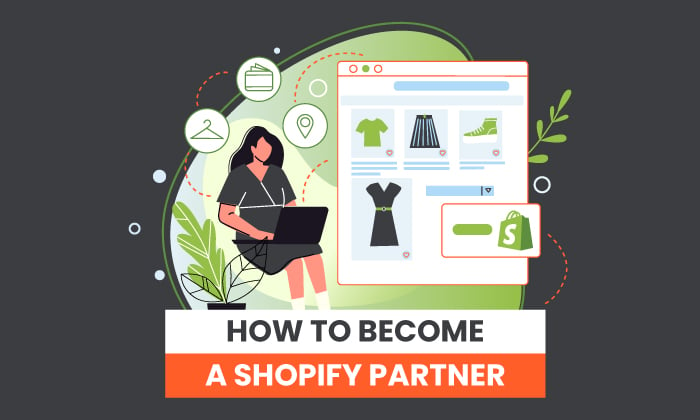 As one of the largest e-commerce platforms on the internet, Shopify offers budding (and established) entrepreneurs a platform to sell their wares and increase their reach.
In fact, Shopify dominates nearly 20 percent of the e-commerce market share.
That's not all. With millions of active buyers on the platform, there is plenty of opportunity for brands to grow their revenue.

In addition to a massive audience, Shopify offers users a simple, streamlined experience that allows store set up in record time.
When you join the Shopify platform, you have immediate access to functionality that allows you to:
build a website
create a domain
multiple payment options
order receiving and processing
In short, Shopify equips sellers with the tools they need to get their store off the ground.
Shopify benefits don't only apply to online vendors—through their unique partnership program, individuals can align with Shopify to grow their business and increase revenue through a variety of functions.
Is the Shopify Partner program right for you? Here's what you need to know.
What Is the Shopify Partner Program?
The Shopify Partner Program is a set of tools and resources Shopify users can leverage to grow their business. This is done through four main categories:
Marketing: For Shopify users in need of a more defined audience, streamlined campaigns, or optimized content, Shopify Marketers can offer their services to help Shopify users increase their reach and employ better marketing strategies.
Shopify Developers: Experts in Shopify store development, can build apps that help Shopify's merchants in a variety of ways, including increased engagement and sales.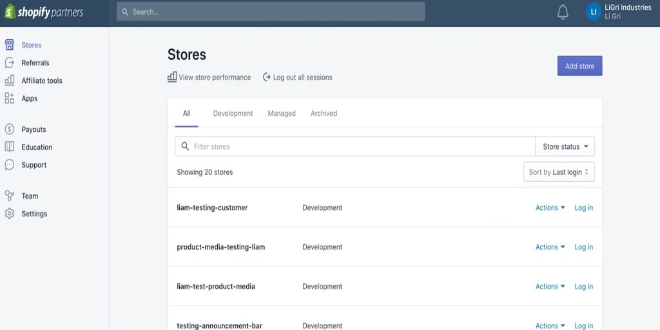 Shopify Designers: From graphics to branding, these design experts help stores with design needs, often working collaboratively with developers.
Affiliate Marketing on Shopify: Affiliate marketers can offer nearly any service on the platform, from influencer marketing to content creation.
Shopify Partners can also build and sell Shopify apps and themes to generate income.
In addition to the above different kinds of Partners, there are also different levels of partnership, including:
Shopify Partners: Consider this the entry-level role for Shopify Partners. At this level, you gain access to limitless test stores, allowing you to customize, learn and hone your craft. For each action (client referral, app designed, or graphic completed), you earn a monthly commission.
Shopify Plus Partners: This tier is exclusively for Shopify Partners who do excellent work. This level often includes agencies, enterprise consultants, and system integrators, as well as individuals.
Shopify Fulfillment Partners: Fulfillment partners make up the Shopify Fulfillment Network and can operate inside or outside of the bounds of the Shopify Partner Program.
What Are the Advantages of Becoming a Shopify Partner?
Given that one in three Shopify sellers seek services from Shopify Partners, there's a real opportunity for you to supplement your income when you join the program. In addition to adding some …read more
Source:: Kiss Metrics Blog