How to Create Mobile First PPC Ads
By Neil Patel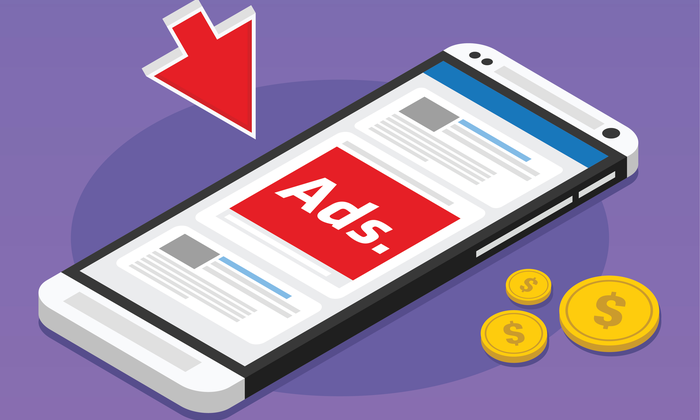 Marketers are likely to use desktop computers to create and deploy paid ad campaigns, so we may be primed to design with a desktop user in mind.
With so many people using mobile devices, however, the chances of people viewing those ads on mobile devices are high. By taking a mobile first ppc approach, you can ensure mobile users have the best experience with your ads and are more inclined to click through to your landing page or website.
Why Should You Create Mobile First PPC Ads?
As you create your PPC ads, a mobile-first approach can be an efficient way to think through how these will play out.
It's important to remember mobile-first PPC ads can be compatible with desktop ad viewing as well. In other words, optimizing for mobile first can be beneficial across the board.
Let's talk about some numbers. The average adult spends over three hours on a mobile device per day, and mobile usage now exceeds desktop usage.
Do you need some more reasons to think mobile-first?
Google does mobile-first indexing
mobile shopping continues to rise
thinking mobile-first means thinking about the customer journey and the entire user experience
mobile-first parameters could force you to be more creative and develop interactive content that is cutting edge
How to Optimize Your Mobile First PPC Ads
Optimizing your PPC ads for mobile means thinking about how mobile users will engage with your ads. The goal is to convince the user to click through, so you need to think about everything from the visuals to the interactive elements. These are designed to encourage the user to interact with your ad.
There are lots of ways you could go about optimizing your ads for mobile-first, but it really comes down to your approach. As you think about your mobile user, you can take a number of various paths. To get you started, here are a few ways to rethink your mobile-first PPC ads.
Include Interactive Content
One of the top goals for your mobile-first PPC ad is to actually grab the attention of your viewers. Interactive content can be a way to redirect attention away from the webpage, game, app, or social media platform currently occupying them.
Interactive content could include playable minigames, giving people a preview of a full game or letting them play a little game related to your product, or an immersive, 360-degree video experience.
You can also incorporate virtual reality in your ad.
To leverage this kind of engagement, you may need to build the interaction on a platform outside the ad, with the mobile-first PPC ad pointing to the interactive content.
For example, Taco Bell created a Snapchat filter to let you turn your head into a taco for a Cinco de Mayo promotion.