How to Deliver the Perfect Business Pitch: 8 Tips Inspired by 'Shark Tank'
By lkolowich@hubspot.com (Lindsay Kolowich)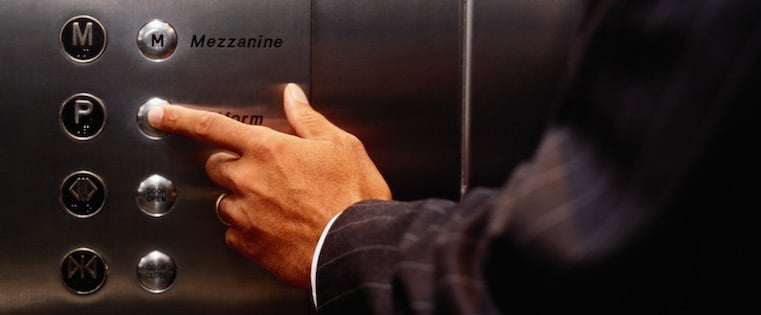 A great business pitch is among the first of many hurdles an entrepreneur must jump to get their company off the ground.
While it's not necessarily an indicator of future success, it's a critical moment for any business. A great pitch can bring valuable partnerships to the table — partnerships that come with even more valuable financial incentives.
Business pitches take place in a wide variety of settings, from elevators, to offices, to cocktail parties. Some lucky entrepreneurs get the chance to pitch their businesses on ABC's hit TV series Shark Tank, where promising entrepreneurs pitch to a panel of five "Sharks" — self-made multimillionaire and billionaire investors who've achieved enormous success in their respective industries.
These entrepreneurs have a short amount of time to tell their stories, sell their products, answer questions, and overall make an impact that they hope will lead to a major money-making opportunity.
There's a lot about delivering great product pitches that we can learn from the show. Read on to learn about tips from successful Shark Tank product pitches.
(Do you have a startup you want to pitch? Enter HubSpot's pitch-off competition for a chance to pitch your business on-stage at #INBOUND16 in front of thousands of marketing and sales professionals, early-adopters, techies, and our panel of all-star judges. Click here to learn more about how to enter the pitch-off.)
8 Tips From Successful Shark Tank Product Pitches
1) Prepare, prepare, prepare.
Selling your idea is as much how well you present it as it is the idea itself. Back in 2012, Shark Tank investor Barbara Corcoran told Business Insider that the best pitch she's every seen on the show was from Sabin Lomac and Jim Teslikis, co-founders of a seafood truck company called Cousins Maine Lobsters.
"I remember thinking to myself, 'My God, these guys are amazing!'" said Corcoran. "They were clear, they were good-looking (you couldn't take your eyes off them), they were high energy, and they answered every question and objection like geniuses. Genuine, rock solid, and perfect answers."
Image Credit: Business Insider
Once she started working with them, Corcoran understood the secret to their polished appearance on the show: preparation. The two co-founders had spent a tremendous amount of time and energy preparing for their appearance on the show. For instance, they watched all four existing seasons of Shark Tank and wrote down every objection any shark had ever asked an entrepreneur. Then, they prepared and practiced their answers and quizzed each other to make sure they had it all down before appearing in front of the Sharks.
"I haven't seen it before, and I haven't seen it since," Corcoran said of their avid preparation.
The Takeaway
Before you make your pitch, you'd better do your homework. Study the bios, social media accounts, and investment backgrounds of every single investor who will be in the room. Make …read more
Source:: HubSpot Blog