How to Do Multiple Location SEO
By Neil Patel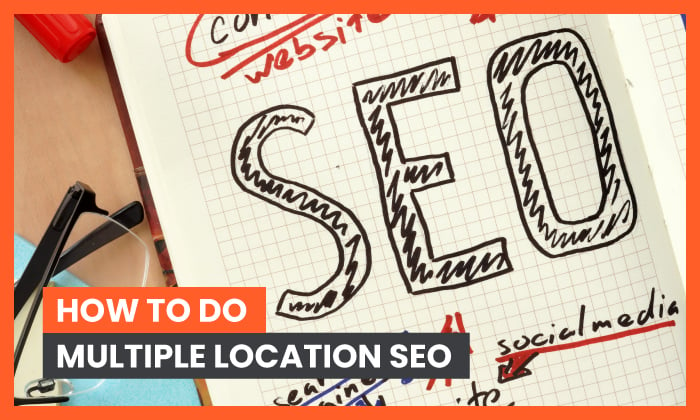 Having multiple-location SEO enables businesses to attract website traffic from various states or countries across the globe.
It brings a lot of benefits to e-commerce businesses that offer worldwide or international shipping. If you have it in place, you can expand your customer base and quickly grow your business.
How to do multiple-location SEO? Here are some of the tips you need to know.

What Is Multiple-Location SEO?
To attract locals from various locations, you probably need to adopt a local SEO strategy.
Imagine your business has franchises or branches in various cities or countries. You can serve multiple areas or ship products internationally or worldwide.
How do you attract traffic from consumers based on a particular location? The solution is multiple-location SEO.
Multiple-location SEO helps you improve your search traffic from various locations. This way, locals who make searches related to your niche or services can see your website at the top of search results.
For instance, a search for McDonald's in New York leads to Google search results with information on nearby branches in the city.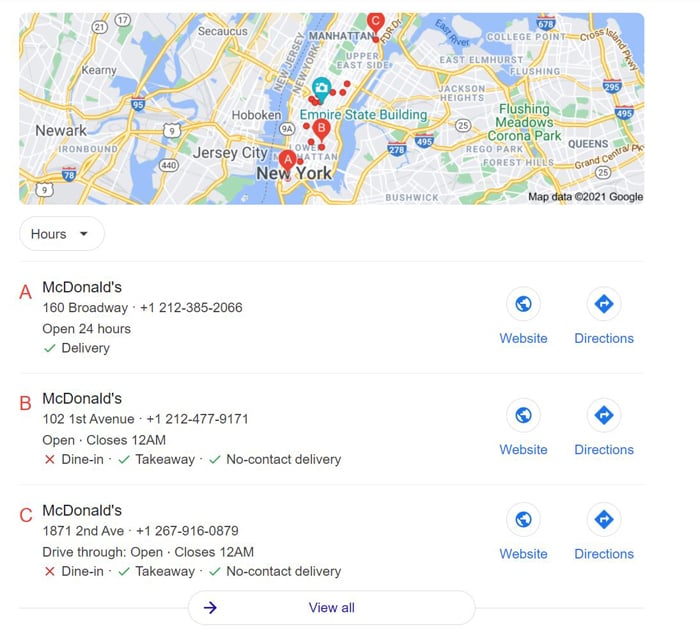 If you were traveling to Las Vegas, you'd also find branches and website results about McDonald's that are related to your location.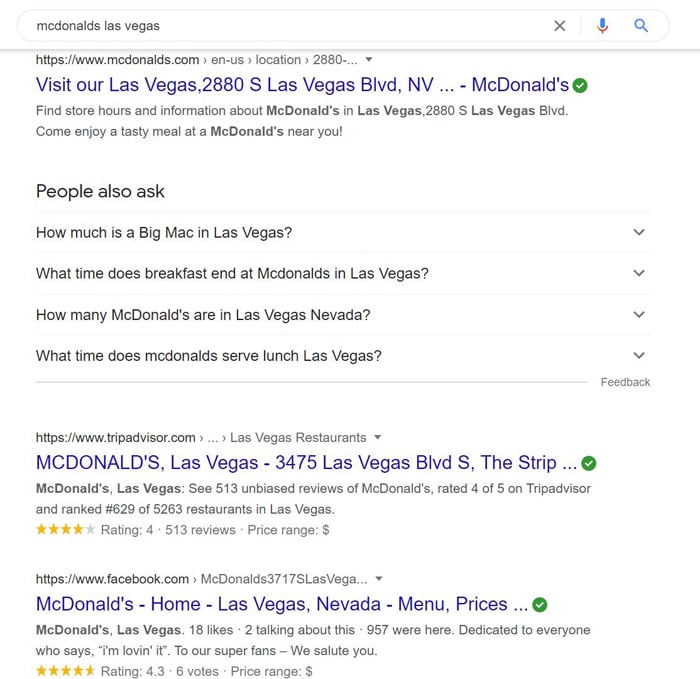 In short, multiple-location SEO lets search engines differentiate between multiple locations. Hence, local customers can get relevant information on the products and offerings available in nearby outlets.
If you want more in-depth information about how this works, check out my definitive guide to SEO.
What's the Benefit of Multiple-Location SEO?
What makes multiple-location SEO good for business? Here are some of the benefits you need to know.
1. Boost Local Marketing Results
Taking advantage of Google's multi-location SEO features can boost your marketing efforts.
Google offers location-based data, such as drop pins on digital maps with information on your business's exact address, opening hours, and other relevant information. First-time customers can also use the "Street View" function to find your outlet easily.
For example, when a tourist searches "Starbucks near me" on Google, you'll get a map with information on nearby outlets, links to their website, and directions.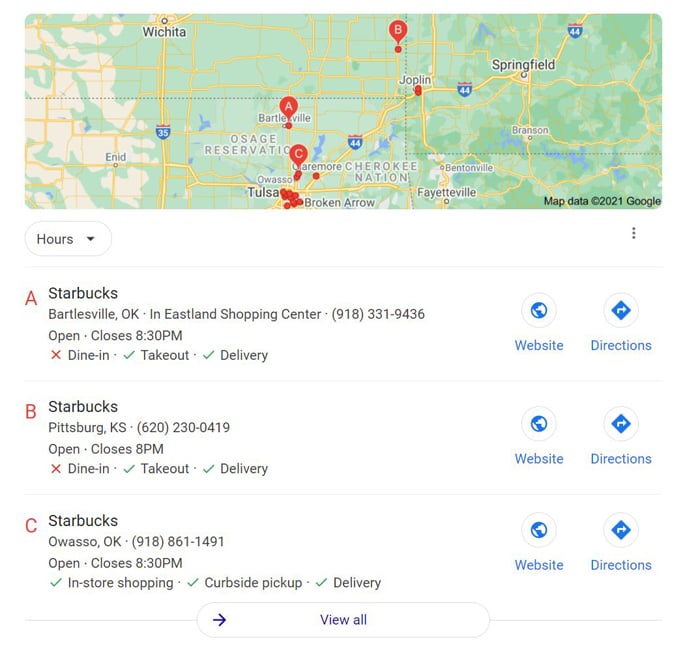 2. Attract Local Customers
Of course, multiple-location SEO can attract more local customers within the vicinity of your outlet.
According to website design company Go Gulf, 46 percent of all Google search results pertain to local information. Also, 72 percent of consumers that conducted a local search visited a store within five miles from their current location.
These numbers show incorporating a multiple-location SEO strategy is good for business.
When customers search for a local establishment offering a specific product or service, the search results will present the local businesses that specialize in it.
Food enthusiasts based in Washington, D.C. looking for …read more
Source:: Kiss Metrics Blog