How to Get Started With Video Marketing
By Neil Patel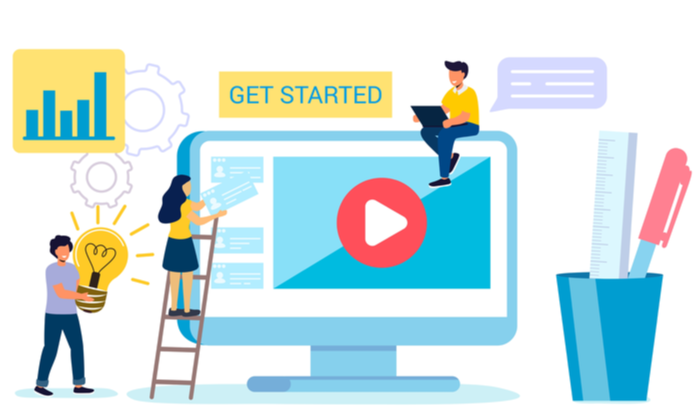 There's no doubt about it: a successful video marketing campaign will absolutely transform how your business operates.
If you've been dreaming about an increase in brand awareness, organic lead generation, and personal connections with your customers – creating video content could be the solution you are looking for.
How?
Let's take a look at the statistics.
On average, video content is shared 1200 percent more than text and image posts combined – making it the perfect pursuit for businesses looking to increase their organic reach.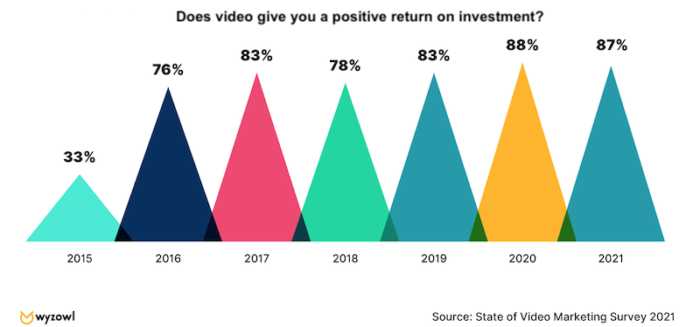 Similarly, positive ROI statistics for video content have been booming for years – from 33 percent in 2015 to 87 percent in 2021. Businesses and marketers alike have taken note, diverting budgets towards hiring videographers to create new marketing materials for their website, email outreaches, social media, and even "OTT" video adverts on streaming platforms.
Why?
It seems the positive results have been due to audience preference, with video content being considered "easy to consume" as well as creating a welcome break from "overabundance of textual information online."
For any smaller company with a low budget, creating video content can seem a little intimidating.
It's hardly something you can leap into blindly, and understanding the process behind successful video marketing campaigns will help you avoid costly mistakes in the future.
1. Create a Plan, Set Goals, and Measure Them
As with any successful marketing campaign, you'll need to start with a plan.
Holding your mobile phone, pointing it in the right direction, and clicking "record" might feel instinctual – but there's a lot more work that goes on behind the scenes of video content.
Plans will help you slow down, breathe, and give you direction.
If you want your video marketing campaign to be successful, you'll need as much attention as possible.
Having a plan in place will help you maximize your outreach by posting your video in the right places. Assuming you don't have completely overlapping audiences, if you want to be sure that you're reaching every one of your followers, you'll want to post your video content on all of your social media accounts.
If you play your cards right, you might even see some of your videos go viral.
Additionally, instead of losing progress on a day where you are feeling flat and uninspired, a plan can help you structure content ideas, ensure you have the right tools for the video, and allow you to schedule time to actually edit your footage before posting.
This will considerably improve the quality of your video content.
Next, you need to make goals based on your plan – and keep track of measurable results.
Consider this: how would you define success?
More sales? A higher CTR? Better engagement on your social media posts?
Take a look at these SMART goals: