How to Make Money by Requiring a Minimum Order Quantity (MOQ)
By Neil Patel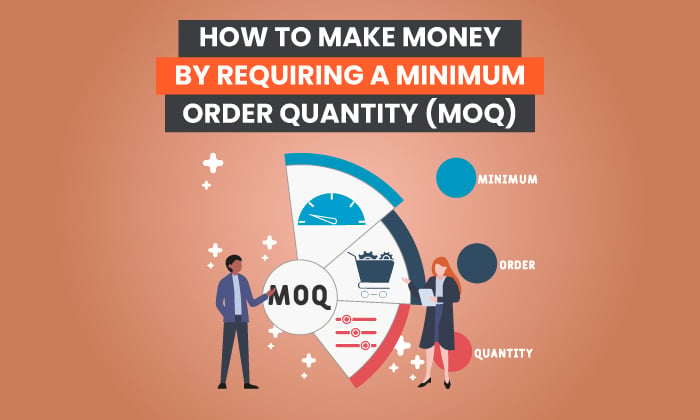 If you run or are starting an e-commerce business, you might have heard the term "minimum order quantity," or MOQ, floating around. If you have heard of it, chances are you feel conflicted.
There's advice for and against this method. This makes it difficult to decide whether it's the right choice for you, especially if you don't understand how it works and how it can make you money.
In this post, you'll learn what an MOQ is, how to set one that won't make your customers run for the hills, and how to use the strategy to increase your profits and reduce your expenses.
What Is Minimum Order Quantity?
Before we jump into the good stuff (like how to make money with an MOQ), let's dive into the minimum order quantity definition.
An MOQ refers to the minimum amount someone can order from a business.
For example, imagine you're a wholesaler on Alibaba. You create an MOQ of 100 units, which means your customers need to purchase 100 units or more to do business with you.
You can also make your MOQ a dollar amount. For example, your customers need to spend a minimum of $500.
Why would you want to use an MOQ? Simply put, it protects your business and profit margins. If someone wants to order only five items from you, it's sometimes uneconomical to start the production process. If you do, you'll end up losing money.
With an MOQ in place, it ensures you're covering production costs and making a profit.
Do MOQs only work for manufacturers or wholesalers? No. You can apply MOQ strategies in direct to customer circumstances as well. For example, you can set a minimum spend to qualify for free shipping or product.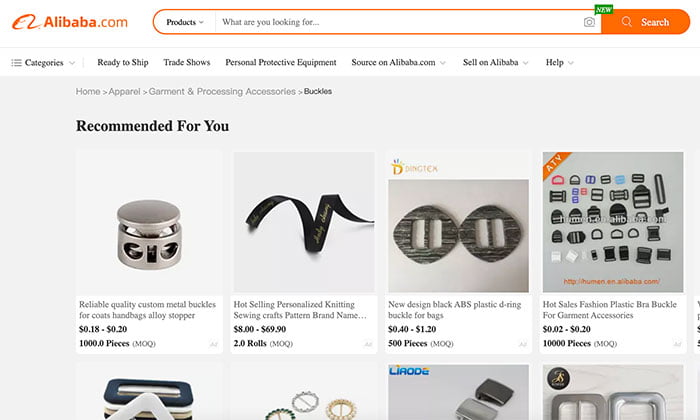 How to Calculate Your MOQ
Calculating your MOQ is tricky.
It's a key part of maintaining inventory control, but it differs wildly from business to business. There's no fixed formula to calculate your MOQ, so you'll need to customize it to your business.
How do you do this?
Follow the steps below to create your unique MOQ formula.
Step 1: Calculate Demand
Forecasting demand is at the core of your MOQ formula.
You need to consider your different products, seasonality, competition, and any other factors that will affect how many units you'll sell.
The data can help you plan out your next purchasing order from suppliers and your production turnaround to make sure you can match demand.
Other things to take into account include:
total time to ship your inventory
freight transit times
production times
other delays that could affect your ability to meet the demand
Example: You sell phone cases and determine you'll move 10,000 units each quarter. However, your sales are seasonal. During Q4, you sell 15,000 due to the Christmas demand, and your sales drop to 5,000 units in Q2. On average, your phone cases take …read more
Source:: Kiss Metrics Blog