How to Run Effective eBay Ads
By Neil Patel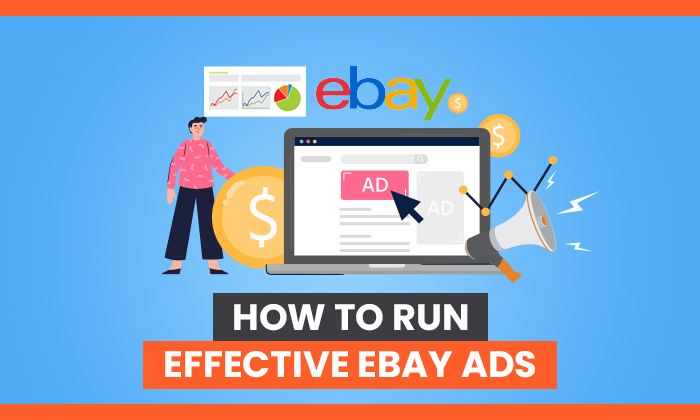 You want to get your products in front of the people who are going to buy them. When you get your products on eBay, you're putting them in front of an audience of 185 million people, but with competition from over 1.7 billion listings, how can you make sure you stand out from the crowd?
One way to ensure you're getting your products in front of the right audience is to make use of eBay ads. These are extremely easy to set up and can help propel you to the top of the search results, even in the most competitive categories.
How Do eBay Ads Work?
eBay ads can boost the visibility of your products by allowing them to feature at the top of the listings. With millions of products on the platform, eBay is a competitive place, and if you're competing against hundreds of sellers all selling the same product, it can be difficult to stand out.
This is where eBay ads come in, allowing you to pay for your listing to feature at the top of the search results.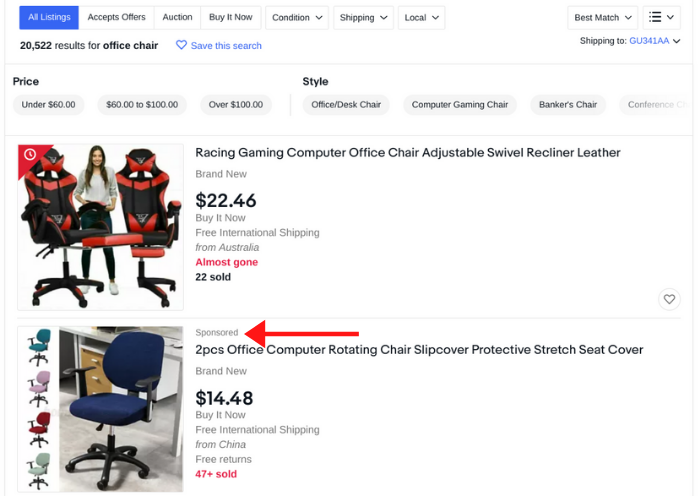 In this sense, it's a lot like advertising on Google. You set up your ads, and your product can be featured higher in the search results, based on the quality and relevance of your listing and how much you bid.
One interesting difference with eBay's main ad option, promoted listings, is you only pay if your ad is successful. Unlike many platforms where you pay every time your ad is clicked, with eBay, you only pay for your promoted listing if it results in a sale within 30 days of someone clicking the listing.
This allows sellers to get a clear picture of their return on investment (ROI) and is a big benefit of selling on eBay.
3 Types of eBay Ads
eBay offers a few different types of ads to suit your business needs.
Promoted Listings
Promoted listings are used by over 940,000 sellers and are the most common way of advertising on eBay. They're an excellent way to get your product listing to the top of the search results.
To be eligible for promoted listings, you must:
be in good standing (meeting eBay's terms and conditions)
have "above standard" or "top-rated" seller rating
have recent sales activity
One of the most important aspects of selling products online is getting people to view your listings, and this ad type is a great way to gain access to eBay's 185 million active users. By featuring at the top of the search results, you will bring more people to your product page, and then it's up to you to optimize your product page to make the sale.
eBay offers great analytics to help you get the most out of your advertising, and the nice part …read more
Source:: Kiss Metrics Blog