How to Stay on Top of Industry News & Trends: 35 Simple IFTTT Hacks to Try
By Jane Stecyk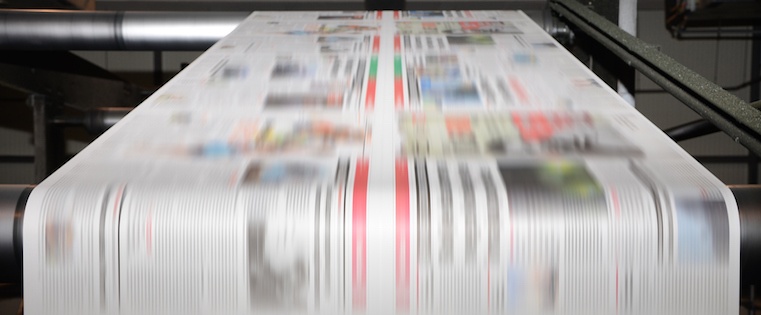 As marketers, we all face the same challenge: how do we stay on top of the news and trends that matter to our industry?
Our inboxes are overflowing. Our Twitter feeds never stop scrolling. Our bookmarks folder is stuffed to capacity. And yet, more than ever, our clients and coworkers depend on us to bring order to the chaos.
The more informed we are, the more invaluable and influential we become — always ready with the statistic that makes the deck, the perfect quote from an industry insider, or a genius idea for a new partnership.
The good news? You don't have to possess some kind of superpower to stay on top of it all. A well-organized system can help you rise to the challenge, and it's a system anyone can implement with a little help from IFTTT: a handy tool that empowers you to make connections between services and devices you already use (and can help you discover new ones).
These services are called Channels (think: Facebook, Evernote, Gmail, etc.) and users can connect them with simple and powerful "if this, then that" statements called Recipes. Recipes can save you time, automate your life, and, yes, keep you informed and up-to-date on everything you need to know.
To help you get started, we pulled together 35 Recipes organized along five themes. Pick and choose the ones that matter most to you to create a custom system that'll keep you informed and influential, automatically.
How to Stay on Top of Industry News & Trends: 35 Simple IFTTT Hacks to Try
Catch up on news in one place, at a time that's convenient for you with these Recipes …
Unfortunately, the number of browser tabs you have open doesn't correlate to how well you understand your industry. In fact, it can make it hard to actually get work done. Then, instead of finding and reading everything you saw in various places during the day, you're stuck finishing the tasks you should have done at work.
Find your focus with these Recipes: they'll help you quickly save interesting articles and content you come across during your day, and send them all to the service of your choice. All the news you need, in one place, ready when you are.
1) Take the first link from any tweets you Like and save it to your Pocket account.
2) Send pages from Instapaper to your Kindle via Gmail by moving them to a specific folder.
3) Create a note in Evernote whenever you save a post in Reddit.
4) Save an article for later in Feedly to automatically save it in Pocket.
<a target="_blank" rel="nofollow" class="embed_recipe …read more
Source:: HubSpot Blog