How to Use Google's Call-Only Ads to Send Profits Soaring
By Neil Patel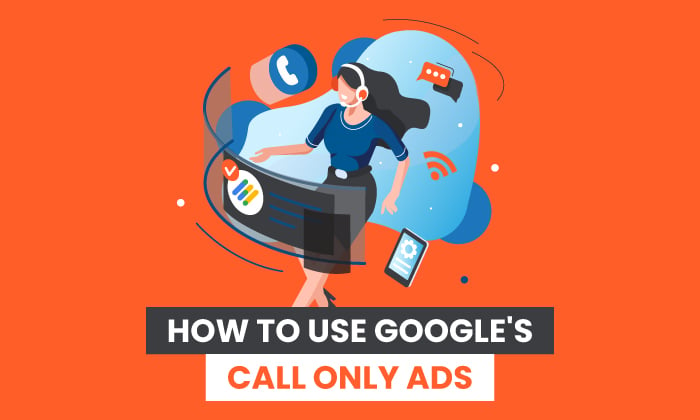 For service businesses everywhere, the noise of the telephone is often the sweet sound of sales.
But maybe your phone isn't ringing much anymore. The internet has made it easier than ever for customers to get in touch with businesses without picking up the phone.
That's great for introverts, but it's not always good for business owners and service providers who'd rather chat with potential customers on the phone than respond to a slew of emails.

While being accessible in more than one way is a good idea, you don't have to restrict yourself to emails or online chats. Google's call-only ads make it easy for customers to call your business.
This article explains what these useful ads are, how they could benefit your business, and how you can start running them today. Let's get that phone ringing again.
What Are Call-Only Ads?
Call-only ads, officially called "call ads" by Google, lets customers call you directly from Google. You've probably seen them if you've ever searched for a local business on your phone. The giant telephone icon makes them hard to miss.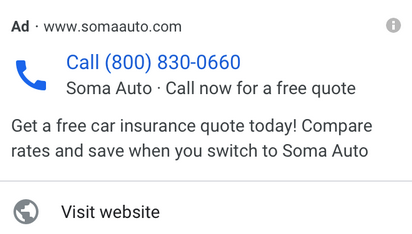 When users click on the ad, Google automatically brings up the business' phone number on their keypad. The user can be on the phone with someone in two taps, reducing friction in the customer journey because they don't have to try to find the number on the brand's website. As the ad is designed to make the user take action, there's also less space dedicated to copy and more dedicated to your business' information.
Call-only ads only appear on mobile devices. When their sole aim is to get users to make a call, it would be a waste of money to show them on desktop and tablet searches.
The Benefits of Call-Only Ads
Call-only ads come with a ton of benefits that make them stand apart from other ads you can run on AdWords.
Call-Only Ads Bring in High-Quality Leads
These ads filter out many time-wasters and other low-quality leads. If someone is willing to pick up the phone to speak to you, chances are they have a problem that needs to be solved.
The research backs this up. Invoca found calls have a 30 to 50 percent conversion rate, while clicks convert at one to two percent.
Call-Only Ads Are Easy to Create
Google Ads aren't always the easiest things to create, but call-only ads are different. They're quick to set up and designed for even the least tech-savvy creators.
They Leverage the Best Sales Channel
Not only are phone call leads high quality, but the phone is also statistically the best sales channel for most businesses. HubSpot's State of Inbound report found phone calls to be the best channels for sales reps to connect with prospects.