How to Use the LinkedIn Marketplace as a Freelancer
By Neil Patel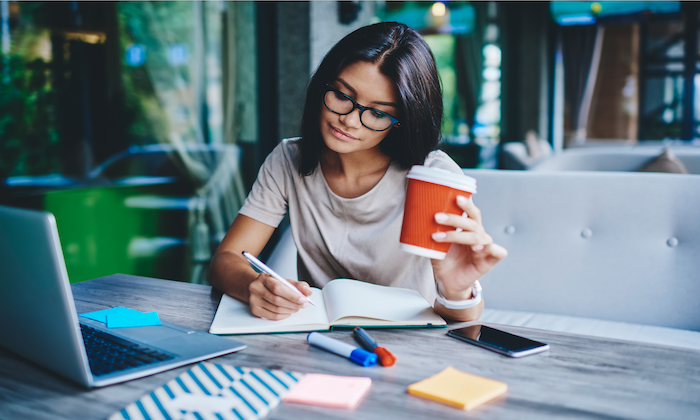 Annually, 59 million Americans take on freelance projects, making up 36 percent of the workforce.
This trend shows no signs of stopping.
73 percent of hiring managers plan to continue or boost their reliance on freelancers.

Historically, freelancers have had a number of platforms to connect with potential employers, including Upwork and Fiverr.
As the demand for freelance work increases, it stands to reason that the number of platforms mirrors this growth.
What Is LinkedIn Marketplace?
Given this new dependency on freelance laborers, it makes sense that LinkedIn, the most successful professional social networking site, would set its sights on creating a marketplace that allows freelancers to connect with companies searching for contract talent.
While LinkedIn is no stranger to connecting individuals with available job openings, LinkedIn Marketplace aims to connect freelancers with contract opportunities.
Work on this initiative allegedly began in October of 2019, with a tentative launch date of September 2021.
While the social media giant has made no official announcement of this marketplace, indications of its development aren't scarce.
In fact, a spokesperson recently commented in Fortune:
In the future, we'll be building new ways to share more about the services you [could] offer directly through your LinkedIn profile.
With the looming advent of LinkedIn Marketplace, LinkedIn is now in direct competition with both Upwork and Fiverr, publicly-traded online freelance job boards.
Marketplace is anticipated to have similar features of both competitors, but with a LinkedIn spin: Businesses can both seek out freelancers, compare rates, and share posts for freelancers to respond to. Post-project, businesses can leave reviews about individual freelancers.
How Does LinkedIn Marketplace Work?
While LinkedIn Marketplace is still in development, we know a few key factors that will be helpful as you gear up your strategy for the new platform.
The platform will focus on work like consulting, writing, marketing, and graphic design.
The platform will be similar to Fiverr and Upwork, platforms that host freelance work and take a cut of each job.
It will support payment via a digital wallet offered by Microsoft.
The digital wallet will expand LinkedIn's paid content Network.
LinkedIn Marketplace will mimic much of LinkedIn ProFinder.
While we assume much of the functionality will be similar to that of its predecessor, ProFinder, with its upcoming release, the defining details of LinkedIn Marketplace have yet to be identified.
LinkedIn Marketplace vs LinkedIn ProFinder
Marketplace isn't LinkedIn's first foray into the freelance marketplace.
LinkedIn ProFinder allows users to search for suitable applicants for jobs. On the other side of the coin, ProFinder enables users to advertise their services to businesses and share that they are "open for business."
Marketplace will build on this functionality, allowing businesses to compare freelance rates and post reviews, as well as make connections and deals on the platform.
This expanded functionality grows opportunities for the platform's hundreds of millions of users while simultaneously increasing advertising opportunities for freelancers by providing them with paid options to promote their experience and offerings on the marketplace.
How to Prepare For LinkedIn Marketplace
Whether you're …read more
Source:: Kiss Metrics Blog