How to Write a Press Release [Free Press Release Template + Example]
By hfleishman@hubspot.com (Hannah Fleishman)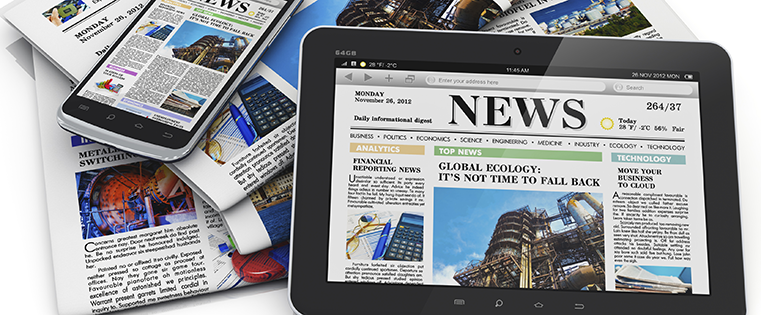 When it comes to content, sometimes old school can be a good thing (namely, when it comes to old school rap or Throwback Thursday on Instagram). But when it comes to your company's public relations strategy, being old school isn't advantageous for your business or your brand.
Ten years ago, people still relied on morning papers for news. Today, the vast majority of your company's customers and prospects scan headlines on Twitter or see what's trending in their Facebook feed.
People now have control over where, when, and how they consume information. As a result, public relations is no longer about feeding into a traditional news cycle; it's about providing relevant content when, where, and how your prospects, influencers, and customers will consume it.
Sounds pretty hopeless, right? Wrong. While relationship-building still helps you get into popular publications, we now have the opportunity to quit playing the waiting game and generate our own buzz. By turning your PR strategy into an inbound one, you create opportunities that weren't there before and carve out a place for your company, building meaningful mindshare with your target audiences in the process.
One of the most crucial updates to make to your PR strategy is to think of press releases as an opportunity to connect to the audiences you care about — including, but not limited to, reporters.
What Is a Press Release / News Release?
Whether we call it a "press release," a "press statement," a "news release," or a "media release," we're always talking about the same basic thing: an official announcement (written or recorded) that an organization issues to the news media and beyond.
Most press releases are succinct at just a page long. Two pages tops. Ultimately, companies want to provide enough information so that news outlets have sufficient material for publishing their own stories about whatever the company is announcing in the release.
And while it may be tempting to craft a press release that embellishes your company's accomplishments or twists the facts to make a story sound more intriguing to the media, remember: Press releases live in the public domain, which means your customers and prospective customers can see them. So instead of thinking of a press release solely as a ticket to earning news coverage, you should also think of it as a valuable piece of marketing content.
When Should I Distribute a Press Release?
While there's no cut-and-dried formula for when a press release should be written (and distributed), here's a few reasons when it's a good idea:
New product launches
Updates to existing products
Opening a new office
Introducing a new partnership
Rebranding
Promoting/hiring a new executive
Receiving an award
A regular cadence of (meaningful) news can help a company stand out and build mindshare with journalists over time, so that's where the press release (or news announcement) comes in.
Source:: HubSpot Blog