Marketing Automation: From Shiny Marketing Gadget to Powerful Sales Tool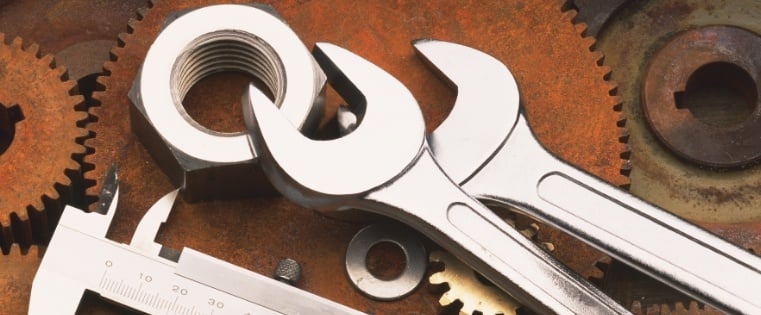 25 tips to transform your marketing automation from lead scoring and nurturing to a revenue growth toolset beyond capturing and nurturing leads.
You're probably familiar with the typical implementation of marketing automation. You might even be part of the 19% of B2B companies which SalesStaff recently reported use the tools – and if so, perhaps you're among the elite 37% of that group which they found actually leveraged some of the personalization capability which is at the core of today's marketing automation.

Most commonly, marketing automation is used to automate steps in the process of converting website visitors to contacts and nurturing contacts to leads until they're ready to be handed off to sales. This allows companies to scale lead generation and nurturing – particularly the "early stage" leads that are common among internet enabled buyers. Online forms, workflows, automated emails, analytics, activity tracking and lead scoring are the tools often used for this.
In more advanced cases, information which is collected directly (e.g. through form responses), indirectly (e.g. through IP address) and inferred (e.g. by observing frequency and duration of visits and types of content being consumed) is used to customize the contact's experience.
Beyond simple personalization, "smart" content allows every web page and email experience to be customized according to a prospect's persona, stage in buying journey, specific interests and degree of engagement. Essentially any attribute which can be identified, observed or calculated can be used to customize the visitors experience. If/then branching logic can further refine the automation to contextually match the buyer's experience to their requirements and preferences.
The Sales Hand-off
The creators and early adopters of marketing automation were naturally tech savvy companies. Their employees were comfortable multi-screening and accustomed to accessing and digging into cloud data, social media profiles and other online resources.
So when a lead reached a sales ready stage, the sales rep to whom it was assigned not only had access to the prospects history, behaviors and insights, but they dug into the details and incorporated them into their sales approach. Needless to say, sales was more effective when reps were informed and respectful of the knowledge which prospects had acquired through their research.
Now 'mainstream', marketing automation is attracting the next wave of adopters. These are typically "marketing" folks who recognize the potential of marketing automation to help them improve and scale lead generation. But organizational structure, even echoed in the name of the tool itself, means that the valuable insights marketing collects generally lie fallow beyond the sales handoff.
In many companies the sales reps to whom the leads are assigned either don't have access to the extensive data marketing has accumulated, or aren't expected/haven't been coached on how to leverage them in their sales follow up. As a result, too often a hard won and carefully nurtured lead is squandered through clumsy sales contact. Sometimes it's not even style, but simple mechanics.
Docurated's recent report on the state of sales …read more
Source:: HubSpot Blog