Online Marketing News: Influence 2.0, Facebook Trending Overhaul and Snapchat TV Style
Influence 2.0 – The Future of Influencer Marketing Research Report 2017
TopRank Marketing and Traackr, in partnership with Altimeter, released a brand new report this week. The goal of this report was to clarify the definition and meaning of influencer marketing and provide solid future direction to influencer marketing programs through research. For example, 71% of marketers said their influencer marketing programs are strategic or highly strategic, but account for less than 10% of total marketing budget. As Lee said in his blog post: "Clearly, enterprise companies need to put their money where their strategy is." Online Marketing Blog.
Facebook Overhauls Trending and Will Now Show the Same Topics to Everyone
Facebook announced on Wednesday that it won't be personalizing their list of trending topics going forward, meaning that everybody will see the same stories in Facebook's Trending section without consideration given to location. This is done in an effort to help users avoid missing important news. Entrepreneur
Snapchat Offers to Bill Brands for Ads Based on TV-Style Ratings From Nielsen
Ad Age reports: "On Tuesday, [Snapchat] confirmed it would let brands plan and pay for ad campaigns using Nielsen's digital ratings. It's a small tweak to the ad offering, but comes as Snapchat looks to show that its ads are on par with its digital rivals and traditional television." Ad Age
Google Developing Robust Mobile Analytics for YouTube
Google is developing a cloud-based measurement solution for YouTube, emphasizing more detailed, cross-device analytics. This means advertisers will now have more detailed insights across devices. Additionally, YouTube will be able to use Google account activity data to influence which users see which ads, and will be enabling YouTube customer match. SocialTimes
Instagram Confirms Live-Streaming Coming to All Users This Week
On Tuesday, Instagram confirmed that their new live-streaming option will roll out this week. According to Instagram, they're "excited to share that live video on Instagram Stories — a new way to connect with your friends and followers right now — will be rolling out to our entire global community over the next week." Social Media Today
Who Searches on Bing, and Why They're Important for Marketers [Infographic]
Bing has grown a great deal since their debut in 2009 — the Bing Network powers searches on Yahoo, Amazon and others. But who is using the Bing network, and why should Marketers care? This infographic gives more details. MarketingProfs
Publishers Made Only 14 Percent of Revenue from Distributed Content
A new report from Digital Content Next, the premium publishers' trade group, shows that publishers are only making 14 percent of their revenue from distributing their content on third party platforms like Facebook, Snapchat, Google AMP and more. Digiday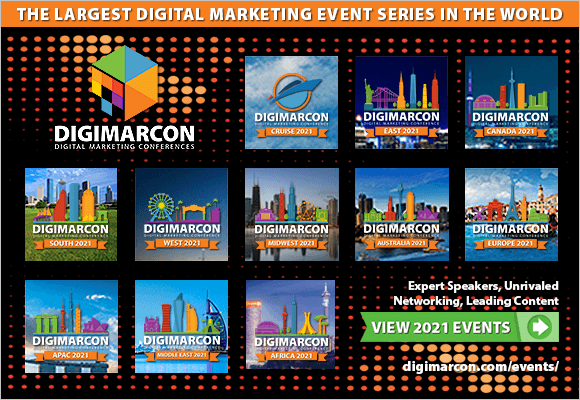 Google's 2016 Bad Ads Report: 1.7 Billion Ads Removed, Including Fake News Ads
Search Engine Land reports: "In its annual Bad Ads report, Google says it took down more than double the number of ads in 2016 that it did in 2015 by removing 1.7 …read more
Source:: Top Rank Blog