Why You Should Build Interactive Tools to Increase Sales
By Neil Patel
The average American sees up to 10,000 ads and brand messages every single day. Sounds a little overwhelming, right? That's because it is.
After seeing this many ads every day, viewers simply stop noticing them—meaning they aren't engaging with them. As a result, you miss out on sales opportunities.
You need to go further to engage your target audience and convert them by personalizing the whole marketing experience through interactive marketing tools. Here's what you need to know.
What Are Interactive Tools in Marketing?
Pretend for a moment that you're looking for new hair color. It's tricky because you're unsure which colors suit you, and you could use some personalized help.
Finally, a website catches your eye because there's an interactive tool designed to help you pick a hair color. All you need to do is input some simple details, such as your skin tone and eye color, and you'll see a list of compatible hair dyes.
The outcome? You purchase a hair dye. In other words, you just went from a potential lead to a paying customer, and it's all thanks to that interactive website tool.
Essentially, this is precisely how interactive tools for marketing are meant to work. And this particular example isn't imaginary—you can check out Boots to see what I mean: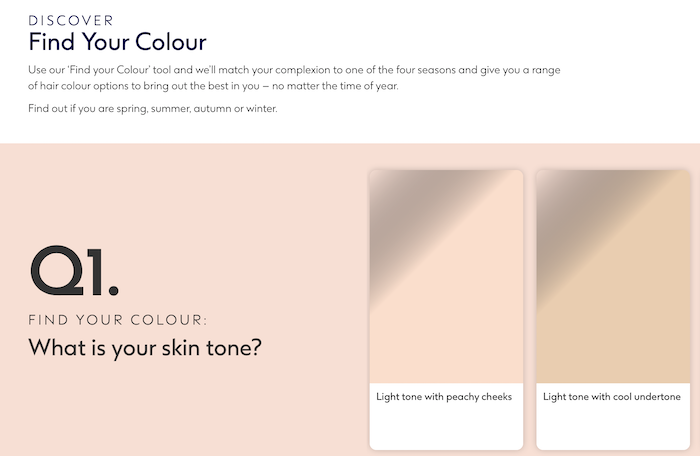 If you go through the sequence, you'll find a list of compatible colors. Then, when you click on a color, a link pops up to take you straight to the right product: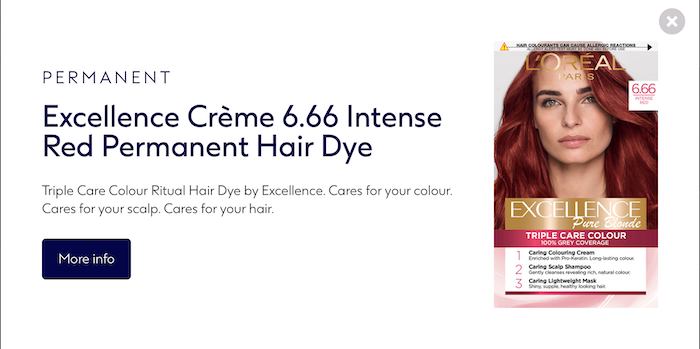 How's that for convenience?
With just a few minutes of interaction, users get helpful, meaningful results—and you may make a sale.
Examples of Interactive Tools
That's just one example of interactive tools in a sales context. However, you can build many interactive tools and discover at least as many ways you can use them in your marketing strategy.
Here are five common types of interactive marketing tools we can use in different ways.
Virtual Try Ons for Interactive Marketing
This one's similar to what we just worked through, but it's not quite identical—we're taking it one step further.
Embedded "quizzes" like the one we just looked at rely on customers clicking on certain answers. The algorithm then presents people with solutions matching their answers.
Conversely, virtual try-ons use augmented reality or simple image captures to let people use selfies to "try on" everything from makeup to glasses.
The benefit? Customers know whether the product suits them or not, so they're more likely to buy. Briefly, here's how they work:
Someone visits your product page.
They tap the "try on" link, which activates the user's phone camera.
With augmented reality, the user places the product on their face to see how it looks.
If they're happy with the appearance, the prospective customer moves the product to their basket and goes through checkout.
It's not just limited to beauty …read more
Source:: Kiss Metrics Blog