How to Increase Your Website Traffic Without SEO
By Neil Patel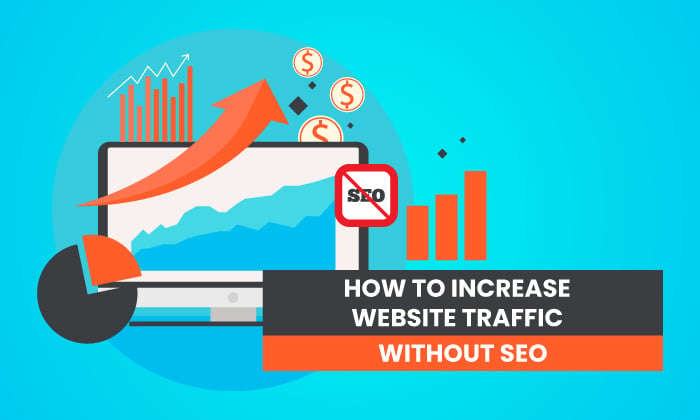 SEO can be a brilliant strategy to increase your website traffic but it isn't always enough.
Imagine you rely on SEO for all your traffic. What happens when the Google algorithm changes? You risk losing potential customers!
That's why diversifying your methods of increasing web traffic can offer better results. If you have multiple traffic sources, changing algorithms won't completely halt your business. You will have a toolkit full of optimization strategies to keep your business running. Diversifying your web traffic can also be helpful in cases where there's little scope for search engine optimization (for example, podcasts).
In this post, we're going to look at effective strategies to grow your website traffic without SEO so you're never left stranded by algorithm changes again. We'll also look at practical tips you can start using right now, so you can get back in the game if your traffic has been low for a while.
Why Should You Try to Grow Traffic Without SEO?
You can generate substantial traffic from SEO alone, but not all traffic is equal. High-quality traffic (that includes users more likely to convert) offers better ROI, so you need to prioritize it.
Plus, if you aren't an SEO expert, you may want to focus on other strategies to grow your website traffic efficiently.
This doesn't mean you completely ignore SEO. All websites, irrespective of their niche, must follow the best SEO practices to avoid being penalized by Google and to ensure the site gets indexed.
The strategies we'll discuss below can be a helpful addition to a pre-existing SEO plan.
Top Strategies to Increase Website Traffic Without SEO
1. Content Marketing
If you have been reading about digital marketing for a while, you must have heard the term "content marketing." In simple words, it's a way to organically advertise your brand through high-quality content.
Content marketing strategies often include blog posts, podcast episodes, infographics, YouTube videos, downloadable PDFs, etc.
For instance, Toggl, a time tracking software company frequently uploads informative blog posts and research data about productivity, work-life, and career.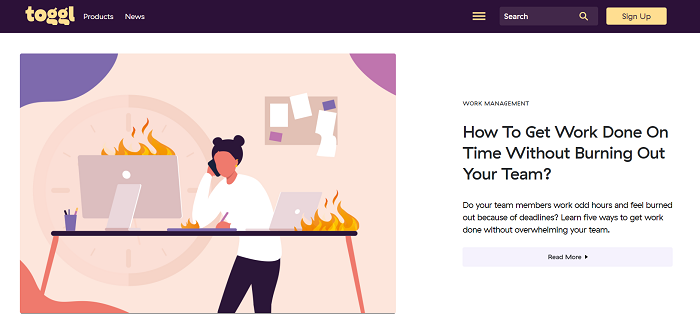 This attracts users interested in time management, productivity, and wellbeing in the workplace. When they read Toggl's blog, they eventually discover Toggl's time tracking app, among its other productivity tools. Some of these users convert, helping Toggl increase their website traffic and ROI.
Content marketing isn't limited to blog posts. If you connect better through audio, you can try launching a podcast or host a webinar.
Nowadays, most social media apps let you post a variety of content formats including photos, audio clips, long-form text, and videos. You can experiment with one or more of these formats to see what works best for your audience. …read more
Source:: Kiss Metrics Blog