We Documented Our Company's Mistakes Every Week for a Year. Here's What We Learned.
By ross@growthspark.com (Ross Beyeler)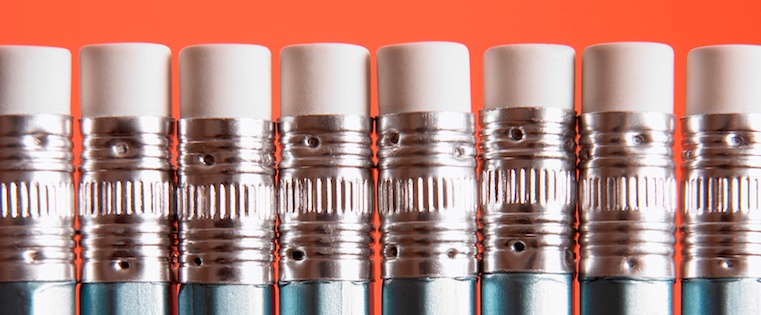 This post originally appeared on HubSpot's Agency Post. To read more content like this, subscribe to Agency Post.
Every Friday, our team comes together for a weekly reflections meeting. It's our "touchy-feely-kumbaya" moment where everyone has an opportunity to open up and share what's on their mind.
Primarily, we try to focus on three things: what went well, what didn't go so well, and what we learned. We then document those lessons, and once-a-year, we review the key themes. It's surprising– and a bit embarrassing — how often issues we discussed in March are repeated in August and again in November, but it's all part of the learning process.
This year, a few interesting themes emerged that I thought would be valuable for others to review. Here are some of the most important lessons we learned in 2015.
1) Outline project unknowns as much as knowns.
It's very easy to find yourself putting together a beautiful project scope or proposal that painstakingly details every requirement the client has mentioned during your sales calls. The problem is, once the project kicks off, you're going to find yourself dealing with many, many things the client did not explicitly state. Image purchasing, content implementation, hosting fees, etc., are all aspects of any web project not typically top-of-mind for the client. Be sure your contracts and documentation tackle as many of these project unknowns as possible. Include language that provides a means of factoring in cost/time when these little surprises sneak up, as they always do.
2) Transition from managing a sales pipeline to a relationship pipeline.
The idea of a sales pipeline is to track opportunities across various stages in your sales process, each with their own weighted likelihood of turning into an actual deal. Having a sales pipeline helps you determine where to invest time and energy in opportunities. The problem, however, is that most sales pipelines only look at a 30-to-90-day window. With this narrow of a view, it's far too easy to cast "slower" opportunities to the side.
We found that focusing on building relationships with companies that could be great clients, even if they're a year away from that, is far more valuable than ignoring every prospect who doesn't meet the perfect profile for your sales pipeline. You shouldn't expel that much energy on these prospects, but you should set reminders to connect periodically, invite them to relevant events, and send them useful content. This can lead to huge returns beyond this month or even quarter.
3) Help define success for your customer.
The reason most potential customers are speaking with you is because you've demonstrated a capacity for solving their problem. Embrace this truth, and control the vision for working with your customers. Focusing on identifying and addressing their needs is critical to a successful sale, but don't let them dictate all the terms of engagement.
You've done this "thing" far more times than they have, and it's important that you explain …read more
Source:: HubSpot Blog